In devotion to song, ceremony, & heart-felt communion w/ the healing plant Kin-dom 


July 28 ~ 30, 2017
near Salem, OR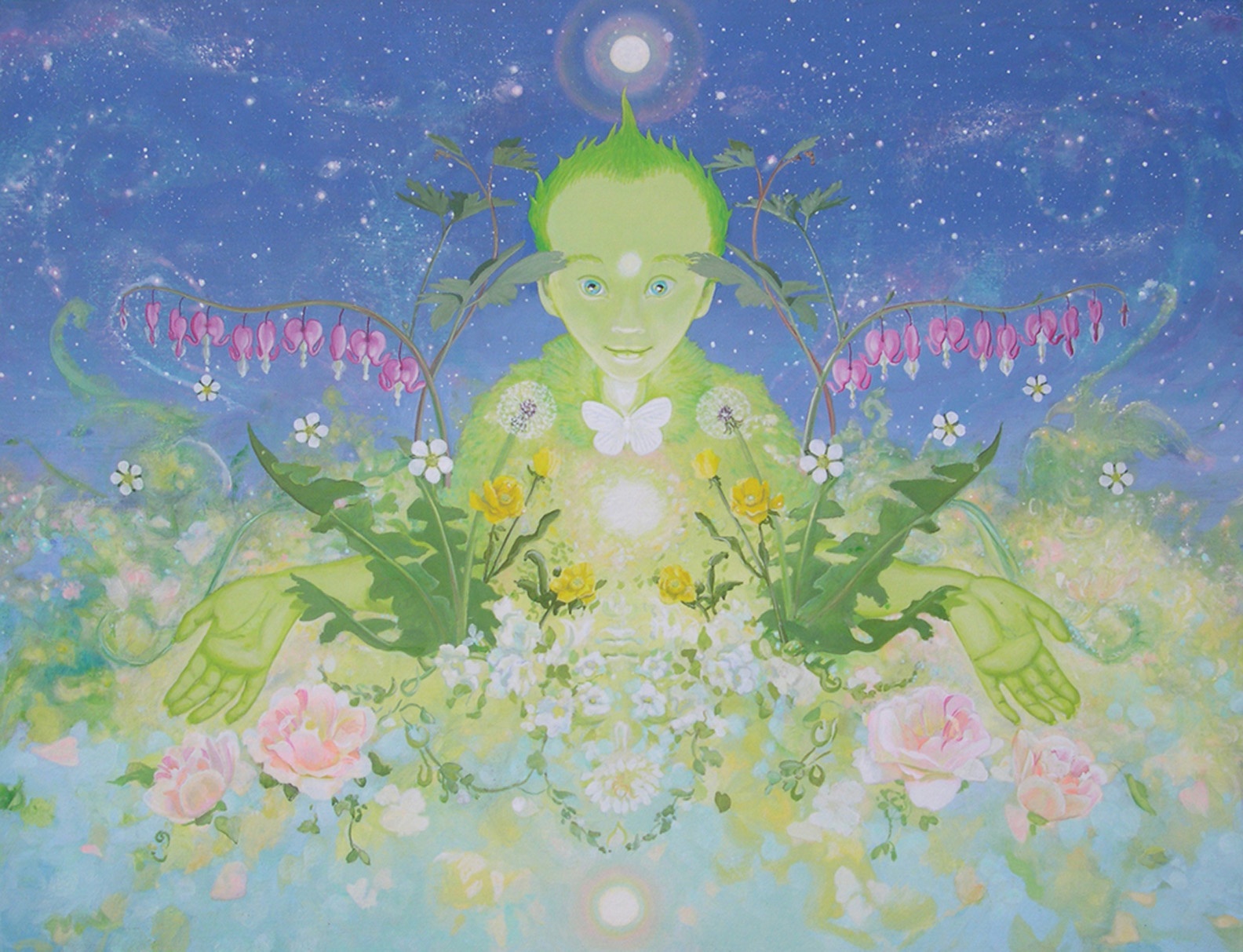 ~ An Herbal Gathering ~ 
In devotion to song, ceremony, & heart-felt communion w/ the healing plant Kin-dom


What is Plants EnChant?  
This gathering of plants, people, and songs, can be summed as:   Singing Alive + herbal gathering = Plants EnChant!  It is intended to develop and strengthen 'medicine culture' thru the healing arts of holistic education, song-sharing, life-as-ceremony, and supportive community.   It recognizes 'medicines' as the force of nature that cures dis-ease, that takes us from being sick to being free.  This event aligns more with 'deep herbalism', which cultivates a relationship thru plants to the healing presence of Nature, a pro-active approach to health, and less with the 'shallow herbalism' of 'take the tincture and make the symptoms go away', a greener version of the pharmaceutical model.  It recognizes plants as the greenprint of all medicines.  It acknowledges plants as elders in the society of nature as it exists on planet earth, and therefore teachers to the adolescent human species. In their yet more primal aspect, plants are 'umbilical cords to Gaia' (Rosemary Gladstar);  they 'help us remember' (Stephen Buhner).  As such, they can keep us aligned with the healthy functioning of the planetary metabolism, mirrored in our own inner and social ecologies.  All plants (and fungi), are teachers, if related to as such.  Plants enChant is intended to honor and give space for their wisdom, to activate our abilities to receive it, and put this guidance into practice through the cultural forms and ways they affirm.  We invite all who feel called to the Way of the plants.

This Way has many names:   indigenous consciousness, path of the heart, way of the Bird Tribes, culture of peace, the inbody experience, earth-based spirituality, eco-centric worldview, bringers of the bridge people, the Ones we've been waiting for . . .   All recognize a planetary dharma of self-responsible living, of conscious co-evolution, all are guided by the feedback compass of heightened states of well-being.  Such paths have been variously lost, suppressed, distorted, and forgotten as humanity has undergone its transformations in the chrysalis of egoic conditioning.   As increasing numbers of us emerge from this collective initiation, we spread the wings of our species maturity, drawn to the heights of our destiny in the planetary design.   To perform the Gaian dream, our dream, we recognize that it is time for a new sun to dawn, for the human heart to light a new path for creation.   Plants, as seekers of the light, help us clear the clouds from our heart, from our minds, awakening us to the spontaneous life of our inherent divinity.

Plants EnChant is intended to help us shed the vestiges of fear-based life ways that impair our communications with plants, and associated beings both seen and unseen.   To attune to plants is attune to more expansive dimensions of ourselves, to our soul.   This gives our innate altruism space to exercise itself;  it activates our inherent abilities to 'read' the natural world, to hear it songs, to smell its personalities, to feel its affinities, to taste its stories, and respond in kind.  Restored to our senses, we find beauty in the walk of life, discover ourselves in service to the well-being of All, to Life.   In such ways we arise from the dream of separation, and rediscover a world magically alive, intelligent, and communicative.   In such ways we sing alive a world of enchantment!
Growing the Edge of Herbalism 
To this beginning, such offerings can include: 
Eco-conscious models of self-cultivation (gardening the spirit) and identity in reference to industrial growth society that are pro-active, generative, and organic, rather than reactive, passive, and mechanistic.   

Experiential offerings.  These include:  1)  ways to awaken and develop the subtleties of the senses, and the balanced ratio of their use, such as meditations that tune-in to the deeper characters ('feeling tones') of plants, that evoke 'plant whisperings'.  2)  opportunities to ingest or embody particular plants in circumstances of ceremony, with facilitators who are experienced with their use.

Investigating the wider implications of the doctrine of signatures, aka the language of nature.   'If one could but read nature, all the scriptures are there' – Amma 
Tell-a-Vision ~ in which we share plant (and fungi) visions, and experiences of radical symbiosis, in a group setting.
Plant inspired songs, ranging from songs to invoke the spirit of particular plants, to those relating to the larger cosmos of ecosystem relations, in both honoring and teaching aspects
And . . .  Ethical wildcrafting, medicine making, gardening perspectives, astrological considerations, plant biographies, herbal first aid practicalities, daily plant walks, and  . . MORE, including a marketplace on sunday afternoon, and song circles @ night.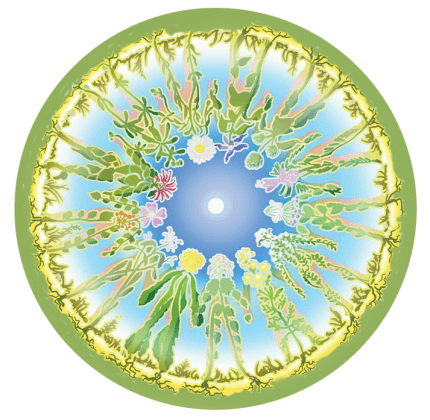 ~•~ ~•~ ~•~ ~•~ ~•~ ~•~ ~•~ ~•~ ~•~ ~•~ ~•~ ~•~ ~•~ ~•~ ~•~ ~•~ ~•~ ~•~ ~•~ ~•~ ~•~ ~•~ ~•~ ~•~ ~•~ ~•~ ~•~ ~•~ ~•~ ~•~ ~•~ ~•~ ~•~ ~•~ ~•~ ~•~ ~•~
 2017 is the third year for this gathering.   It is seeded from the NW Herbal Faire, The Fairy Congress, and Singing Alive events.   Come be part of the new growth!  

And we remember the African Proverb – 'if you can walk you can dance, if you can talk you can SING'
---
Tickets (on sale the end of May, 2017)
~~~~~~~~~~~~~~~~~~~~~~~~~~~~~~~~~~~~~~~~~~~~~~~~~~~~~~~~~~~~~~~~~~~~~~~~~~~~

Plants EnChant 2016 Presenters  . . . !

Saliha Abrams ~ Saliha has been singing her whole life, and is having fun exploring sound and song, especially with plants,  for connection and healing.  She participated in the School of Forest Medicine immersion course in 2012, and now helps facilitate the SFM immersion trips, where we connect with the plants and their medicine through songs and intention.


 In this experiential circle, we'll learn and sing together simple beautiful plant medicine songs from the School of Forest Medicine song cornucopia.  We'll take some time singing, toning, and journeying with each plant we're working with, to deepen our connection to the plants and to their medicine, and feel how our sound and singing connects and aligns us with the plants and with each other.
Laura Stuart – is a long time organizer of the 'Spoken Word' events @ the Oregon Country Faire, works in the natural foods industry, and is an avid gardener and herb enthusiast.

Sharing favorite herbal recipes and any accompanying songs. .  
Jivaneesh (Jesse G.) ~ is an artist (he does all the artwork for Plants enChant, and Singing Alive events!), gardener, and plant elixir aficionado living in Wolf Creek, Oregon
P

lants to help with Anxiety and Depression, possibly including a Kratom experiential
Cora Flora ~ is a Musician & Shamanic Voice Coach.  www.corafloramusic.com www.bloomiversemusic.com
Birthing songs of the flowers thru intuitive singing
Axi Nityananda Miel Codrescu  ~ was raised by the tropical plants of New Orleans. His mother was a gardenia, his father a live oak blown down by a hurricane when Axi was two. He provided for his family through street theater and river rafting expeditions to Mexico. In southern Mexico Axi was waylaid by Quechua speaking pirates that brought him to Peru and taught him the arts of the Mesa– a psycho-spiritual board game designed by plants to retune human consciousness.   Axi eventually made his way to Portland Oregon via Salvador Brazil where he trained in Classical Chinese Medicine. While in School he married Yansá queen of the storms. They had a child made of lightning and honey and then divorced. In his grief, Axi tumbled down a ragged cliff into a raging sea where the Mother of the Universe lay waiting for him with her arms eternally open. Everything he does is in devotion to his Mother, Mata Amritanandamayi Devi.


Plant Theater:  Let the Spirits of the forest play through you.  In this 90 minute workshop we will use theater games.  To heighten awareness ,receptivity and the ability to channel plant allies.  We will embody single plants as well as exploring plant pairs and formulas.  All through the micro-telescope of Plant Theater.
Rachel Maroudas ~ Floral Alchemist and Medicine Woman, a medium between human and plants, offering the healing languages of plant spirit medicine through flower essence therapy.  Essence of the Mother
Plant Spirit Medicine Gatherings are an in-depth coming together where we focus on connecting to the living consciousness of a single flower. Through flower essence therapy, guided meditation and tea ceremony we align to the vibrational healing path of a Plants Spirit Identity. This is a powerful gathering that creates safe space to open your self to the unique wisdom, messages and mind body spirit medicine that resides within a sacred plant. Each plant carries its own vibrational imprint here to offer you great healing and guidance. May the gifts of Nature become your allies and beloved friends.

Scott Kloos ~  is a plant medicine practitioner, wildcrafter, and medicine maker. He has been working with the native plants of the Pacific Northwest since the late 90's. He is the founder and managing director of The School of Forest Medicine and is the owner of Cascadia Folk Medicine, which supplies the community with high-quality, small-batch herbal extracts of the native plants of the region. He was one of the founding members of the Elderberry School of Botanical Medicine in Portland, OR. In his healing practice he works mainly with the psycho-spiritual aspects of plant medicine.


Forest Medicine Ceremony to Call the Spirits of the Land
Sommer Fawn Mousel
 ~Sommer is a teacher, ceremonialist, music producer, performer, and sacred medicine song holder who currently resides in the magical land of waterfalls known as Cascadia.  She began her initiation into the "curimba" or healing songs of Brazil in 2001 on the Big Island of Hawaii.  She has lived in the Amazon Rainforest, where she volunteered with Grandmother Maria Alice and other elders at the Centro da Medicina da Floresta.  Sommer has been director of music for the School of Forest Medicine, here in Oregon, where she worked with Scott Kloos and the native plants of this land and contributed many healing songs to our own local plant culture.  She has been receiving and compiling her own healing songs since 2002 and has presented her work under the guise of "Orixananda: Bhakti do Brazil" at many gatherings and festivals including Beloved and Singing Alive. She has published a volume of her medicine songs entitled "O Caminho do Som Dourado" (The Way of the Golden Sound).  Sommer is honored to share a selection of these songs, as well as some traditional songs from her root lineages of Santo Daime, Umbanda, and Umbandaime in her workshop at Plants EnChant, where we will be exploring the plant medicine and the spiritual being/archetype known as Jurema.   
https://www.facebook.com/SpeakofStars
;  
http://estrelacadente9.wix.com/som-dourado

Frederic "Champagne" Ballario ~ 'Join me for a moment of tea and silence, a mediteation. We will sit, and sip a Living Tea, allowing the song of the leaf to be heard all the way to the bottom of our heart. This 'Living Tea' is specially propagated to cultivate the whole tea tree, essence, medicinal value, and purity.  
After sharing our experience Champagne will talk about Cha Dao, The Way of Tea. The Way of Tea is a spiritual tradition which promotes, cultivates and express an awakening of harmony through Tea. Champagne travels to Taiwan every winter to stay and study with his teacher where he learns how to pour Tea from the Heart.
https://www.youtube.com/watch?v=2PY80UVPAGg
 tea ceremony


Paul Mitchel and Friends  ~ Paul hails from England, and comes to us via an Ashram in Guatemala, where he spends his winters doing sound healing work, most recently in a kirtan format
Morgan Brent ~  is an educator and ceremonialist.  He received a PhD in anthropology at the Univ. of Hawaii, specializing in the spiritual ecology of medicinal plants.  He has worked extensively with plant-inspired wisdoms, and allies himself with Nature's efforts to 'save the humans' thru catalyzing our cultural evolution.   He is the founder of Singing Alive events, as well as Plants enChant
Tell-A-Vision
possibly a discussion forum on 'Deep Herbalsim'
Mark 'Hummingbird' McNutt  –  is the author of many articles on this and related subjects, and his book "The Nature of Place" . about Spiritual Homesteading in the NW, is pending publication. He an internationally known and respected Astrologer and practices blending Earth and Sky daily thru stewarding LivingWell Nature Spirit Sanxuary in Deadwood, OR, with his long time partner MaryGold.
Guided Magical Plant and Tree Walk
MaryGold McNutt  ~  has lived LivingWell Nature Spirit Sanctuary in the Oregon Coast Range since 1992. Here she communes with the forest and her garden and produces vibrational essences, herbal medicine and hydrosols thru her company, SPIRITUS, 'the finest essence'.
Listening to Plants and the Making of an Essence
The Dance of Life (tentative)
Opening to the Forest thru Yoga (tentative)
Bloom and Anahata ~ 'Blooming Anahata' is a new budding mystical and heart-opening earth activist musical group born from unconditional love, forest exploration, visionary dreams and following a butterfly into the ocean. We integrate our own stream of consciousness poetry with our medicine songs.

Eco-poetics and Songweaving
Annie Bakajza (tentative) – is a star fairy come to earth to, among many other things, elevate the human – Cannabis relationship

Flower of Life ~ Healing our relationship with Cannabis, calling out the higher plant's higher qualities
Jackie McCormick (tentative) ~  is a plant medicine advocate and uses essential oils in many
aspects of her life. Making the shift to an essential oils educator, she now is able to share these ways to use the oils in many facets of our lives. As a registered yoga instructor, Jackie is incorporating
essential oils in her yoga and meditation practices and grateful to share this offering with others. Jackie hopes to share this practical knowledge of how we can all incorporate natural, plant based solutions into our lives.
Aromatherapy Balance and Clear ~ Plants have many different physiological processes that maintain their lives, just like humans do. Plants need to eat, drink, reproduce and defend themselves from disease and predators. Some plants produce essential oils, but many do not. Thankfully, there are many plants that do produce them and we can use them to protect, defend and help with our own physical and mental problems, just as the plant uses its essential oil.  Essential oils are stored in all parts of plants. We will be discussing how to blend with essential oils by specific plant parts for its energetic and emotional aspects to help us enliven, calm, and nurture our mind, body and spirit. This offering will provide insight on how to clear the energy channels of the body holistically using plant medicine as a vehicle to facilitate natural healing.
Nome McBride ~ Nome teaches extensively in the Northwest at herbal fairs, conferences, and as a guest teacher in many reputable herbal schools and naturopathic universities.  He has been trained in the use of European herbs by The Academy of Scottish Herbalism , and trained in field botany and native plants of the Northwest by The Columbine's School of Botanical Studies. Nome has also had personal training in pharmocognosy, phytochemistry, clinical and physical assessment skills, herbal formulating, and anatomy and physiology.  Nome was formerly a Co-Founder of Under the Yew Botanicals, est. 2004, and now focuses on cultivating his business, Pharmacopeias Herbals

~~~~~~~~~~~~~~~~~~~~~~~~~~~~~~~~~~~~~~~~~~~~~~~~~~~~~~~~~~~~~~~~~~~~~~~~~~~~


Plants EnChant Offerings Schedule, 2016  
(subject to change!

)



Friday 
10 – 12 am ~ Human Flowering Creation-Song Circle (Morgan Brent)
2:30 – 4 pm ~ Forest Medicine Ceremony to Call the Spirits of the Land (Scott Kloos)
4:30 – 6 pm ~ Plant Medicine Songs from the School of Forest Medicine Song Cornucopia (Saliha Adams);  Plants to help with Anxiety and Depression, possibly including a Kratom experiential (Jivaneesh (Jesse G.));   P

lant Theater:  Let the Spirits of the Forest play thru you

(

Axi Nityananda Miel Codrescu)



Saturday
7 – 8 am ~ Opening to the Forest Thru Yoga (MaryGold McNutt)


10 – 12 am ~ Aligning to the Vibrational Healing Path of a Plant's Spirit Identity

(Rachel Maraudas);  

Guided Magical Plant and Tree Walk

(Mark 'Hummingbird' McNutt);  

Tea Ceremony

(Monsieur Champagne)


2:30 – 4 pm ~ 

 

Songs of Jurema

(

Sommer Fawn Mousel

);  

Sharing Favorite Herbal Recipes and any accompanying songs

(Laura Stuart); 

 

Tell-A-Vision

 (Morgan Brent)
4:30 – 6 pm ~ 

Tell-A-Vision

(Morgan Brent

); 

 

Listening to Plants and the Making of an Essence

(MaryGold McNutt)

;  

Plant Walk

(Nome McBride) 
8 pm ~  Sacred Cacao Ceremony Kirtan (Paul Mitchell, Drew YoungSpring, and friends . . )

Sunday 
7- 8 am ~ The Dance of Life (MaryGold McNutt);  Tea Ceremony (Monsieur Champagne)
10 – 12 am ~  Eco-poetics and Songweaving (Bloom & Anahata);  Spiritual Uses of Visionary Mushrooms ~ a discussion forum ~ (Zane Lentz); Plant Walk ~ (tba)


1 – 5 pm ~ Marketplace!  ~ with ongoing essential oil and hydrosol  distillation demonstration in the sky lodge



~~~~~~~~~~~~~~~~~~~~~~~~~~~~~~~~~~~~~~~~~~~~~~~~~~~~~~~


Plants EnChant Daily Schedule, 2016
Arrive no earlier than 12 noon on Thursday, as we begin Friday morning.
If you want to come yet earlier and assist with set-up, that can happen with advanced notice. . 

Every day we will gather in a OPENING CIRCLE (around 9:30), to begin the day with a few songs, exercises, and introduction to whats to come for the day.  

Whats to come are smaller offerings (aka 'class', 'workshop', etc. .) in the morning (10:00 – 12:00), and 2 in the afternoon (2:30 – 4:00;  4:30 – 6:00).

At 6:30 we gather in a DINNER CIRCLE to close the day and introduce dinner and evening events, which are mostly about fire circles that take on a life of their own.   Such life includes mostly song sharing, however there is space for theater, dance, and related expressive arts.  

Lunch is at 12:30 and dinner at 6:30.

There will be a couple hours of (semi-) silence between 6 – 8 am.

 Voices and musical instruments get tuned down around 12 – 1  am.

There will be a MARKETPLACE (stalkmarket!) happening Sunday afternoon, 1 – 5 pm, so feel free to bring things to sell or trade.  These include, but are not limited to, herbs of all kinds – wildcrafted, garden grown, dried, live, or made into whatever ~ so it's a time to both share and stock up!  This market is free and open to the public. 

We will officially end with the dinner circle on Sunday.  

Monday, is disassemble (assistance is welcome) day – the day we, as an event, vacate the land.  

~~~~~~~~~~~~~~~~~~~~~~~~~~~~~~~~~~~~~~~~~~~~~~~~~~~~~~~~~~~~~~~~~~~~~~~~~~~~

What to Bring . . . 
The first thing to bring is your willingness to offer cooperative energies to keep things flowing well. To keep the gathering affordable to all who wish to attend, we ask everybody to volunteer to assist, to the extent you are able, 2 – 4 hrs in the smooth running of the event. Tasks include registration, food receiving, preparation, circle recording, children's activities, washing pots and pans, potty perusal, cleaning up, running errands, etc.  There will be a volunteer coordinator(s) to assist with this. This is a living-on-the-land thing, so come prepared with tent, bedding, flashlights, water bottle, warm clothes, etc.  If you have an RV, or a car camping situation, that can happen in the parking areas, which are grassy fields bordering forest.   Electricity is also happening here.  Potable water is as well, though always good to bring your own.  If you have a recording device, bring for yourself, or we could possibly use it as an additional resource for recording circles.  If you have things to sell or trade, bring them for the afternoon marketplace on Sunday.
Food . .  
The food vision is to enjoy a great potluck (food for everyone, no vendors), with the organizers providing staples, such as some grains, condiments, cooking oils, kitchen infrastructure, and a team of people whose task is to run the whole thing.  Meaning everyone is requested to bring food to contribute to the community meals. Bring what fruits and vegetables you can to feed the Family! Everything will be vegetarian, and as organic as possible. Granolas, chips, nuts, and such are also good to bring. Bring your own plates, cups, and silverware and keep them for the duration. We'll have a dishwashing station set up. There will be a tea kitchen, and donations of herbs and herbal blends, teas, chais, coffees, etc. are  appreciated.
and  . .
DOGS ~  Service dogs only in the main (community commons) area.  Otherwise dogs need to stay contained in the personal camping areas. 
SMOKING ~ We endeavor to have the public spaces (commons) be smoke free. We ask you smoke in the smoking temple, or the (grassy) parking lot, not the community commons, or the camping spaces. 
SHOWERS and BATHING ~ not much @ this site!  Though there is a small creek, the place to go is a large spring fed pond @ the upper end of the site.  Super refreshing!  If the potable water supply is flowing well – as in no drought conditions ~ we'll set up some kind of showering situation.
CELL PHONES ~ Some. .  cell phones work in the canyon.  Reception is good on the road leading into the site 
~~~~~~~~~~~~~~~~~~~~~~~~~~~~~~~~~~~~~~~~~~~~~~~~~~~~~~~~~~~~~~~~~~~~~~