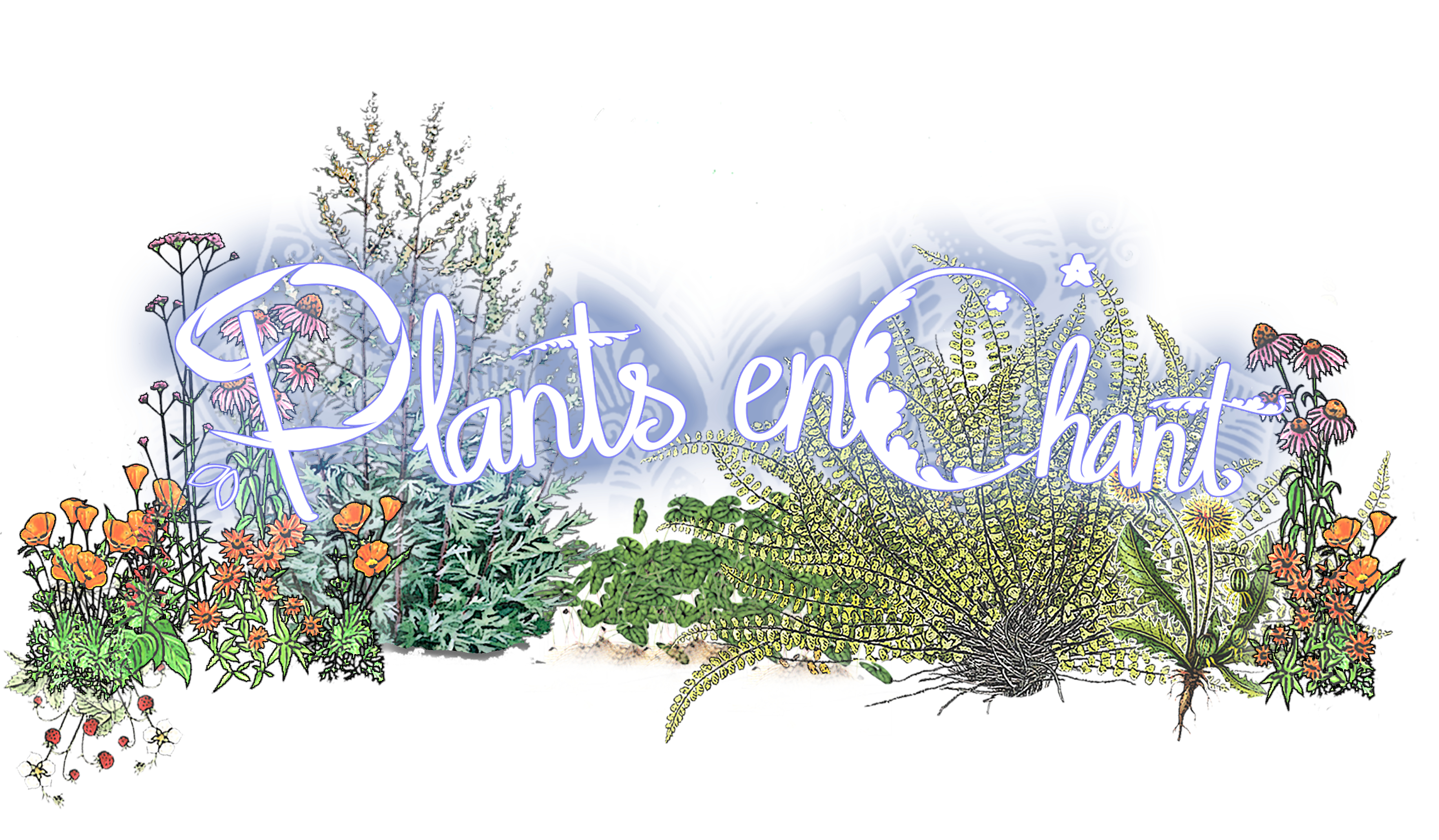 July 17th – 20th, 2020,  near Salem, Oregon


Attuning to the Kin-dom of Plant Teachers
& the Medicine of their Ways
In Service to Elevating Frequency
Plant Lore & Ceremonies
Gaian Folksong Circles
Star Tribe Illuminations
Flowering Angel Wash
Arts & Crafts
Marketplace
Family Friendly


•.❤.•*´¨`*•.❤.•*´¨`*•.❤•*´¨`*•.❤•*´¨`*•.❤.•*´¨`*•.❤.•*´¨`*•.❤.•
•.❤.•*´¨`*•.❤.•*´¨`*•

.❤•*

´¨`*•.❤•*´¨`*•.❤.•*´¨`*•.❤.•*´¨`*•.❤.•

Daily Schedule


We officially begin Friday morning.  There are informal activities on Thursday, but please arrive no earlier than 12 noon if you are coming that day.   If you would like to come yet earlier and assist with set-up, that can happen with advanced notice. .  

Every day we will gather in a OPENING CIRCLE (around 9:30), to begin the day with a few songs, exercises, and introduction to whats to come for the day.  

Whats to come are offerings (aka 'class', 'workshop', etc. .) in the morning (10:15 – 12:15), and 2 in the afternoon (2:30 – 4:30;  4:45 – 6:45).

At 7:00 we gather in a DINNER CIRCLE to close the day and introduce dinner and evening events.   These are mostly song sharing around fires, held in the Singing Alive tradition of equitable and inclusive song sharing, however plant ceremonies sometimes happen during the evening. 

Lunch is at 12:30 and dinner at 7:00. 

There will be a couple hours of (semi-) silence between 6 – 8 am. 

 Voices and musical instruments get tuned down around 12 midnight. 

There will be a Flowering Angel Wash Sunday afternoon (3 – 5 pm), and a Marketplace (stalkmarket!) happening Monday afternoon, 1 – 5 pm, so feel free to bring things to sell or trade.  These include, but are not limited to, herbs of all kinds – wildcrafted, garden grown, dried, live, or made into whatever ~ so it's a time to both share and stock up!  

We will officially end Monday, after the market, though people are welcome to stay for dinner.. All attendees must depart soon after dinner unless otherwise arranged. .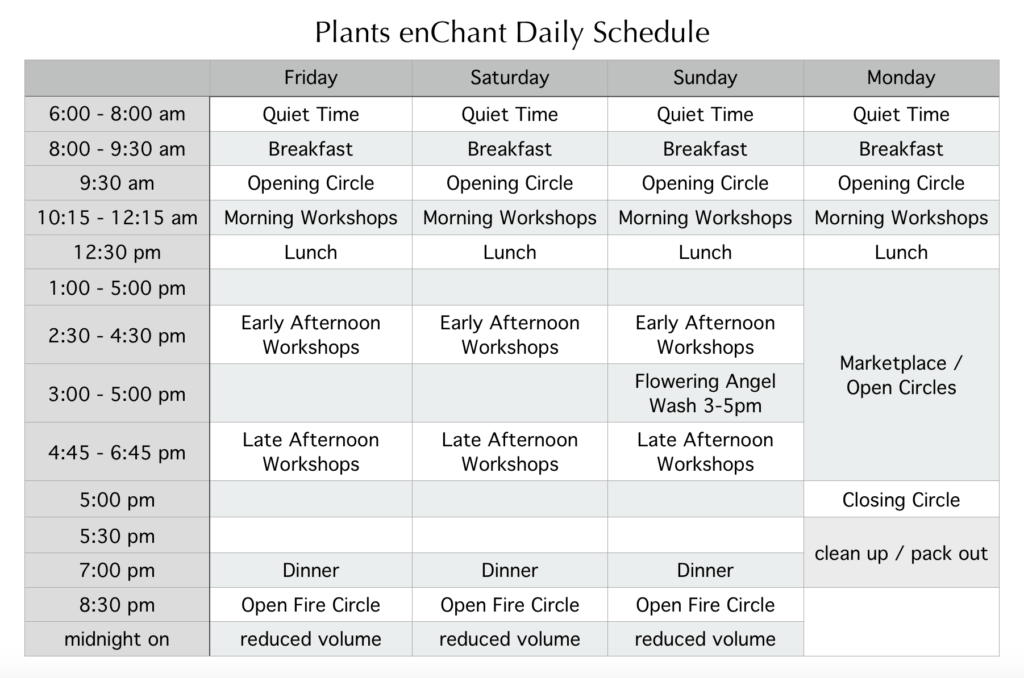 •.❤.•*´¨`*•.❤.•*´¨`*•.❤•*´¨`*•.❤•*´¨`*•.❤.•*´¨`*•.❤.•*´¨`*•.❤.•

Plants

enChan

t 2019 Offerings