This Workshop includes part lecture and a Q/A session before blossoming into a full blown musical Kava Ceremony. I have some ten years experience with a wide variety of Kava in all of its forms. Throughout my time living in the islands Awa was a weekly if not daily part of my life and I so look forward to sharing a little taste of home with you.
Areas covered will include the origins and History of Piper Methysticum and its distribution throughout the Pacific Islands. This particular presentation will focus mainly on the Hawaiian Awa tradition, as some of the very strongest and most unique strains are produced in the geographical isolation of the sandwich islands. Kava is traditionally served to welcome guests into a community and as an offering local deities.
It is my hope to offer Fresh Awa Root (a rare treat in mainland USA) as well as several other varieties so that we all get a good sense of the diversity of sensations that can be experienced under the tutelage of this incredible plant. In addition to ambient music (Hang drum, Guitar and Flute) their will be several group songs that you are most encouraged to sing along to or just to listen and enjoy the music. Together we will become "rooted" 🙂
facilitated by:
Ryan Bouton ~ musician and student of plant life.   A former Evergreen Student and world traveler that is enamored with Human/Plant relationships throughout antiquity to the present day.   He will be found Deep in remote Hawaiian Valleys, the  Peruvian Amazon,  the Olympic Peninsula and maybe a tide pool near you?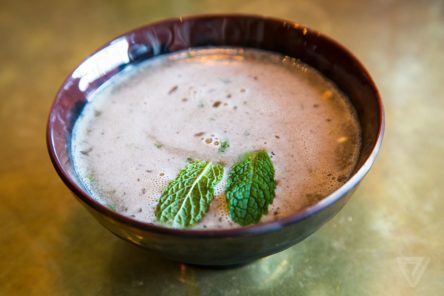 •.❤.•*´¨`*•.❤.•*´¨`*•.❤•*´¨`*•.❤•*´¨`*•.❤.•*´¨`*•.❤.•*´¨`*•.❤.•
Plants enChant 2019 Offerings…